Support The Bishop of Saint Albans Harvest Appeal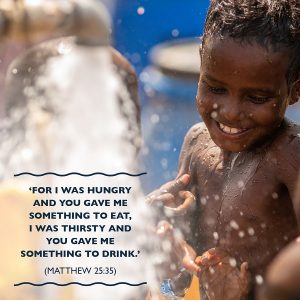 Life in the Democratic Republic of Congo (DRC) is tough. More than 70 per cent of the DRC population use unsafe drinking water and daily encounter a devastatingly high risk of cholera.

By supporting The Bishop of St Albans' Harvest Appeal 2021, 'Water is Life', you can help bring clean water to many more communities in the DRC, transforming lives and bringing hope for the future.

Click here to give the gift of clean water to communities in the Democratic Republic of Congo this Harvest.