Annual Christmas Service of Remembrance, Sunday 10th December at 3.30pm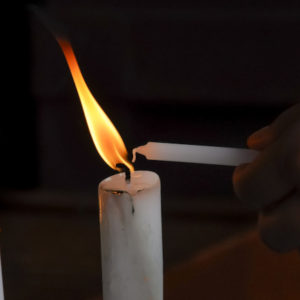 A service of consolation remembering Loved Ones, in Holy Trinity Churchyard & Memorial Garden, followed by time to talk over mince pies and refreshments in church.

Our Memorial Service is for you and anyone else known to you coping with loss.

We meet in Bengeo churchyard to sing and pray together, light candles and hold a period of silence in thankful commemoration of those whom we love and who have died.

This service offers space and time to offer to God our grief and our gratitude; however you are feeling this Christmas we hope you will find our Service of Remembrance valuable.

If you wish to have someone remembered in prayer please get in touch and tell us their names and a little bit about them.

We'd love to know their story.